95g luxury cream bar soap for smooth skin, 3pcs combination package
Product Detail
Product Tags
Beauty Bar uses classic moisturizing formula to leave skin feeling moisturized and nourished.

With moisturizing cream, it helps your skin maintain its natural moisture barrier and keep skin hydrated.

It leaves skin feeling softer and smoother and looking more radiant when compared with ordinary bar soap.

Formulated with mild cleansers, it doesn't dry skin out like other soap bars.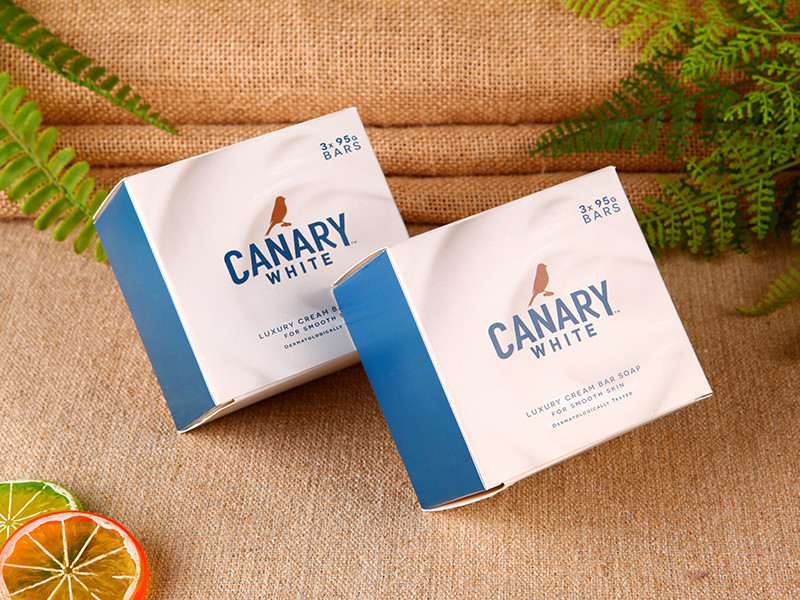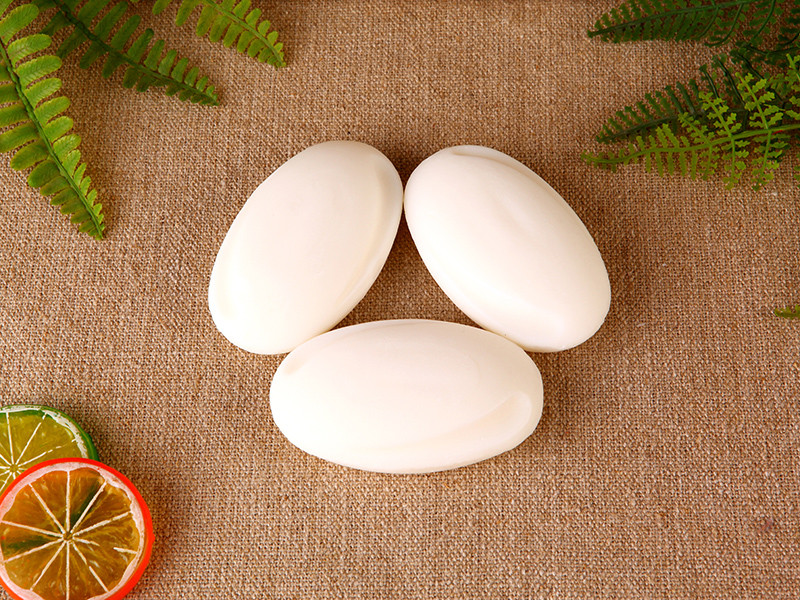 Hebei baiyun daily chemical co., LTD is located in China's largest daily chemical production base.We have been making soap for 23 years.It is the largest soap factory in northern China.Our company is with independent research and development, production, sales, service and marketing in one of the professional production of cleaning products factory, and provide all kinds of household cleaning products for foreign customers.
Our advantages are:
1. Independent research and development.
We have a professional product research and development team, they can according to the soap market situation and customer requirements, quickly and accurately help our customers to analyze the target market products, and to develop more suitable for the customer market products on the basis of the original products , so that customer products have more advantages.
2. High-end customization.
Global markets a variety of products, each different areas of consumer preferences for cleaning products, we provide high-end custom service for our customers, according to the customer area of consumer preference for soap products, develop and produce the suitable products, to make our products more competitive dealer.Our brand customization services include: the shape of the soap, the color, the packaging, and the smell of the soap.Even some special requirements.
3.High-quality raw material supply chain:
Our factory has a history of 23 years, and the main reason for our long-term survival is that we have a high-quality supply chain. The soaps we produce use palm oil and pure natural vegetable oils imported from Indonesia;The fragrance factories we cooperate with are the top fragrance companies in the world: Givadan Fragrance Co., Ltd. and Firmenich Aromatics (China) Co., Ltd. They provide us with the best fragrances to ensure that our soap products smell good and strong.
4.Professional Sales Team:
We have a professional sales team that receives inquiries from customers from different countries and regions every day. They have received strict product training and understand the performance of the products. They even have worked in our production workshops.They are able to provide different, professional product solutions for each customer.
5.Professional design team
We have a special design team to design the shape of the soap body and the outer packaging.They have a strong database and material library, any good idea you have about the packaging design of the brand can be realized in our design . And we provide you with free design services. We will make your brand packaging fashionable, unique and popular.Help you to catch the needs of customers faster and more accurately.
6.Worry-free after-sales service
Our business starts not only when you give me an order, but when you receive goods.We have after-sales service, we will track the sales of the product, if there is a problem with the product, we will help you solve it quickly, and we will also give you the support of professional knowledge.Make your sales without worries behind.
---
---