Reebay Coconut Soap Bar Artesanal Natural Moisturising Hand Soap Bar, Hydrating, Vegan and Cruelty Free Laundry Soap Bar and Stain Remover
Product Detail
Product Tags
PRODUCT SHOW
1This laundry soap with nice scent, weight 150g, 96pieces per carton,with individual package, it can Maintain clothing color and has Soften function
2 It has a stronger power for removing dirt, especially for women under ware, baby clothes, T-shirts. It can be easy washing, very save water. Suit for hand washing.
3 enrich with glycerin emollient, Mild in nature and will not harm users skin
4 our soap Very cleansing, have rich foam when you washing clothes , it is durable.
5. Environmental friendly, protection security health everyday.
6.This plant soap is made from pure vegetable oil, natural soap base, enrich with glycerin emollient.
7.This soap contain the natural distillate of coconut oil with a complex formulation
8.For fragrance: you can choose lemon, lavender, milk rose flower or customized
About this item
Reebay Stain Remover and Laundry Bar

Made with plant-based ingredients and free of all harsh chemicals. This vegan certified and vegetable-based laundry soap is tough on dirt and stains while being gentle on your baby's delicate and sensitive skin.

Rᴇᴍᴏᴠᴇꜱ Sᴛᴀɪɴꜱ Fʀᴏᴍ Cʟᴏᴛʜɪɴɢ Aɴᴅ Fᴀʙʀɪᴄꜱ: The laundry soap is pure and powerful for removing stains from clothing and fabrics. It easily cleans spit-up, food mush, and soiled clothes and penetrates and emulsifies tough stains that regular washing will often leave behind.

Sᴋɪɴ-Fʀɪᴇɴᴅʟʏ: The combination of Oil Palm Fruit, fatty acids from coconut, and sodium chloride (salt) form a bar that is vegan and safe to use on cloth diapers. Perfect for sensitive and eczema-prone skin.

Eᴀꜱʏ Tᴏ Uꜱᴇ: To remove the stain and wash the fabric, simply wet the fabric, apply the soap directly on the stain, scrub and rinse. Great for stubborn stains and hand washing delicates. Use it in place of laundry detergent while traveling.

Cᴀʀᴇ Fᴏʀ Bᴀʙʏ: This gentle laundry soap is specifically designed with babies in mind. This product is hypoallergenic, free of harsh chemicals, dioxane-free, chlorine-free, SLS/SLES free, and is proudly China.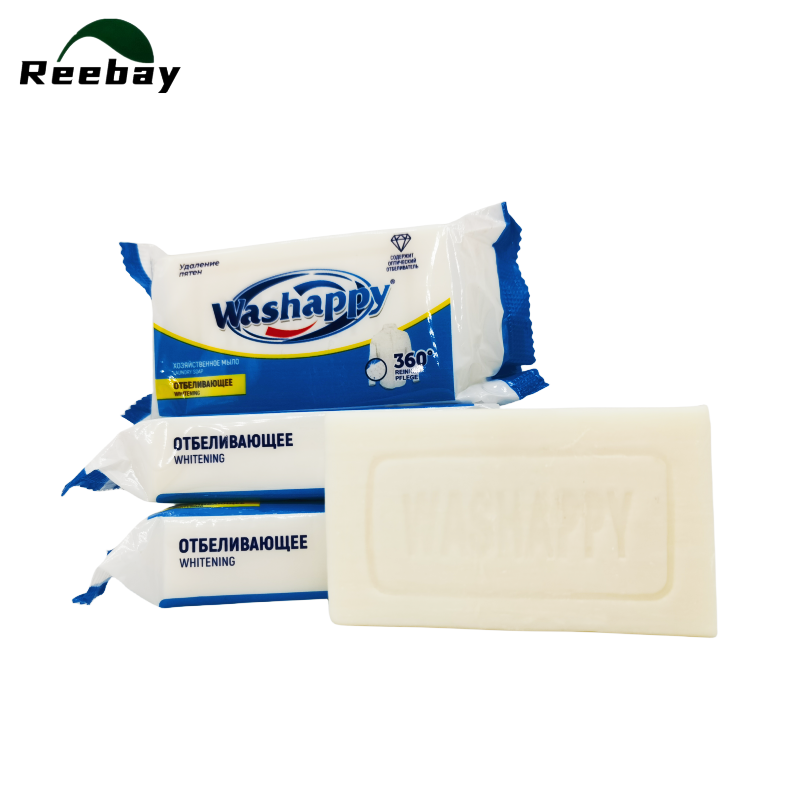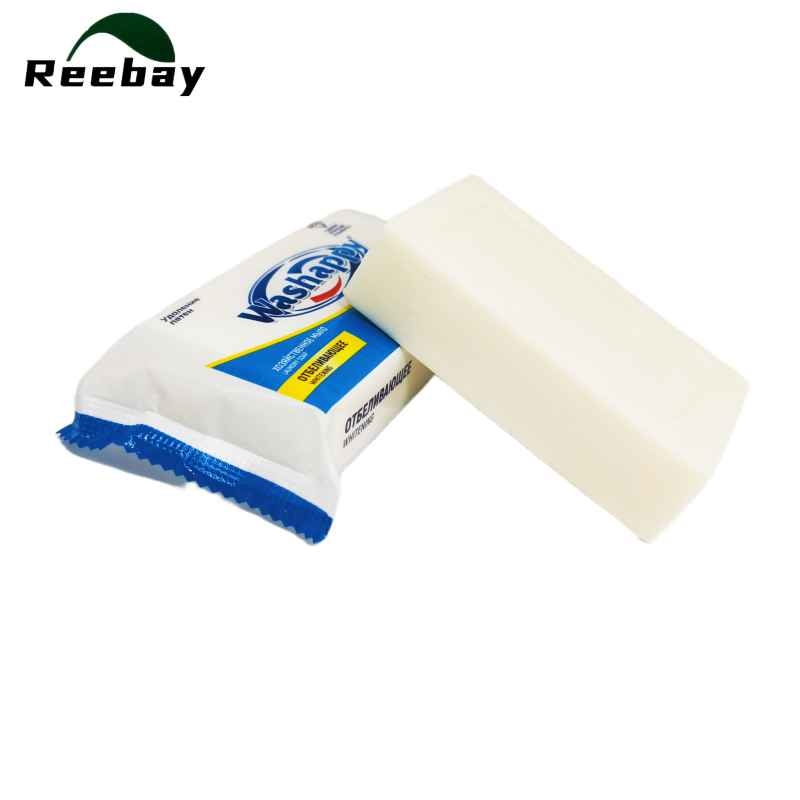 ---
Previous:
Reebay Stain Remover and Laundry Bar | Removes Stains from Clothing and Fabrics | Hand Wash Delicates | Targets Spit-Up, Food Mush and Soiled Clothing | Natural and Organic Ingredients
Next:
800g box of Reebay Lemon All-Purpose Odor Remover and Powerful Stain Remover Paste /dishwashing paste
---